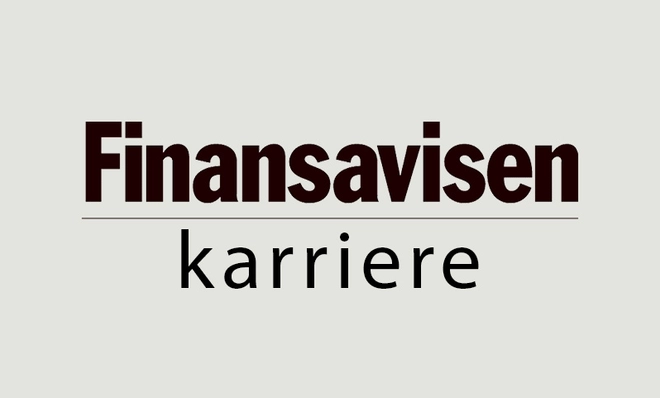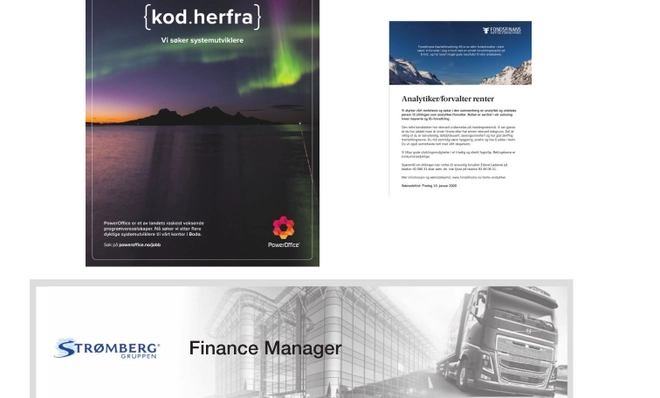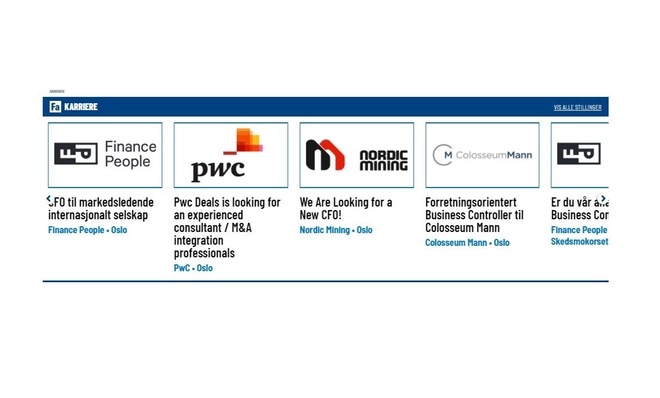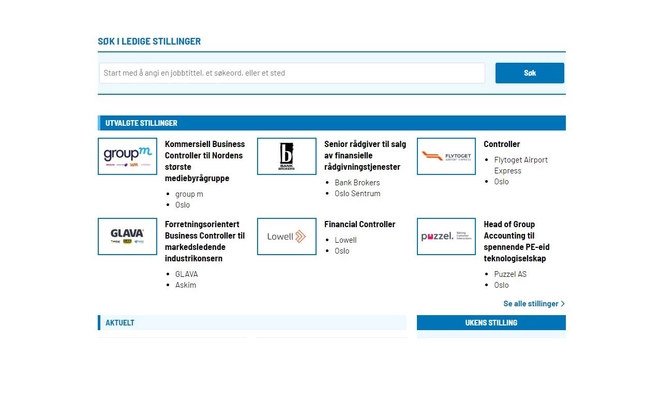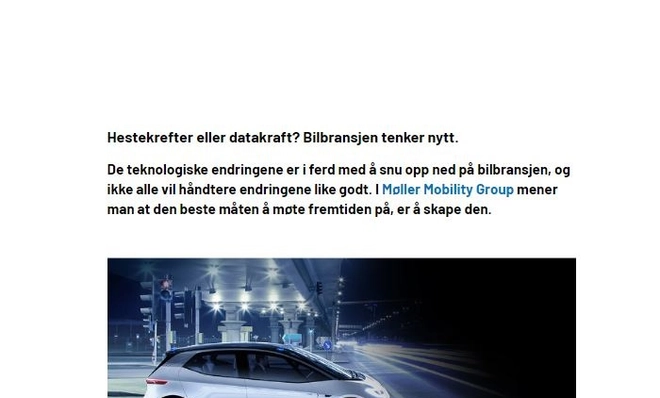 Full screen
Vacancy / Career portal

 Finansavisen and fa.no/karriere keep you updated on trends in the labor market and topics that concern your career.


 Every Wednesday, Finansavisen covers various aspects of the labor market. What happens and why? We offer a financial angle on matters of recruitment and further education. What trends are there in general when it comes to staffing? The pages contain in-depth interviews of managers about leadership style and leadership changes as well as articles about mentoring, temporary staffing, corporate culture and pay.


 Finansavisen disseminates research and knowledge about good management, and addresses current issues within employment law.
 We talk about young talents who hijack the most sought-after jobs, and about what tools companies use to hijack the newly graduated candidates.
 What the headhunters look for when looking for candidates for the top positions in Norwegian business is another question we are trying to answer.
 Further education, board composition, salary and fringe benefits are among the many other topics Finansavisen keeps you up to date on.


 Contact the product manager for more information.