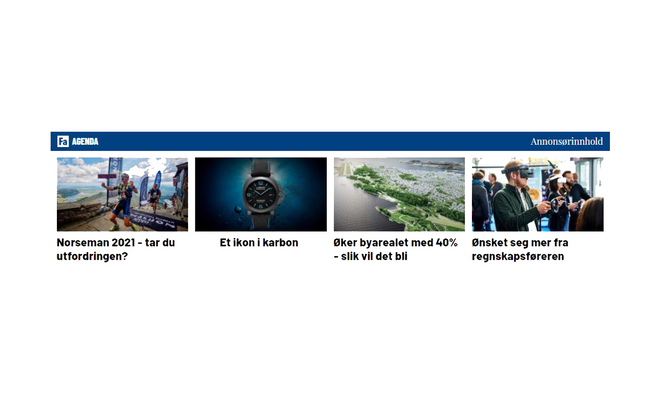 Full screen
Description
Our content platform FA Agenda situated at the front of FA.no with approximately 2,000,000 weekly frontage views. FA Agenda is fixed to the front through the week with good location that provides high in-screen. Here you can place your content or get it tailored. Sold from 25% SOV (front) or more.

See retail prices: Price pr. week 100%, NZ 184 000 75%, NZ 159 000 50%, NZ 118 000 25%: £ 66,000 Re-targeting (CPM): 500 NZ

Production Text normal case approximately 600 words: 10,000 kr Photo 03/04 photos: 5000 kr Short video clip 20 seconds: 6000 kr Longer video productions be agreed.

Price varies based on the assignment's character and location. Content may only be used in hegnar media and customers' own channels if otherwise agreed.
Sold by